Wine excellence
A closure is much more than just a packaging element.
It is master of time, helping to preserve and extend the life of this precious liquid. Plus, the best closure makes the wine even more special, allowing drinkers to develop a relationship with it.

A complete offer for wine producers
Our range of screw caps for wine is aimed at passionate entrepreneurs, looking for high quality closures, which are reliable over time and able to enhance the aesthetics of their products.
Demand for aluminium closures has grown dramatically in recent years: our Group has reached an annual production of almost 3 billion screw caps.
Why choose a screw cap?
All over the world aluminium wine closures are widely recognised by industry experts, producers, retailers and consumers for their ability to preserve the genuine flavour of the precious contents inside the bottle.
Our aluminium closures guarantee:
Customization
Decorations able to satisfy every need
Practicality and Convenience
Recyclability
Reuse of aluminium countless times while keeping its characteristics unchanged
Preservation of Taste
Guaranteeing the correct preservation of the wine flavours and aroma
Screw caps: the detail that makes a difference
Made of aluminium, our screw closures are innovative solutions because they can keep the organoleptic qualities of the wine unchanged over time, avoiding oxidation and providing an untainted environment for the wine to develop.
They are practical to use and extremely customizable, with endless possibilities for decoration and design.
In addition, aluminium caps are fully recyclable in consolidated recycling streams, positively contributing to circular economy models.
Image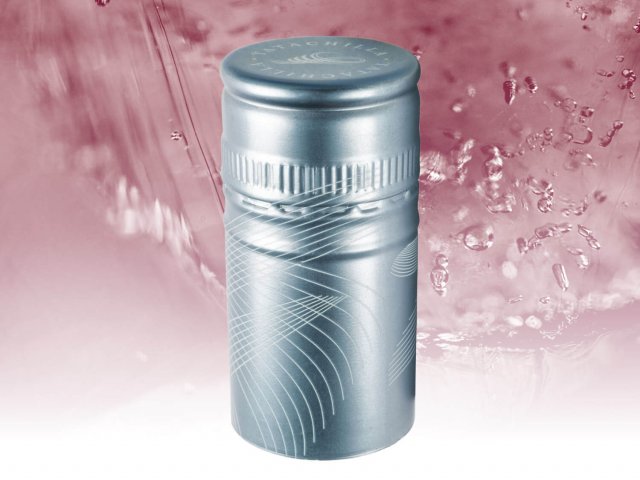 Divinum®
Elegant screw cap designed to preserve the quality, freshness and full taste of the wine. Easy to open and close, it offers exclusive customizations.
Image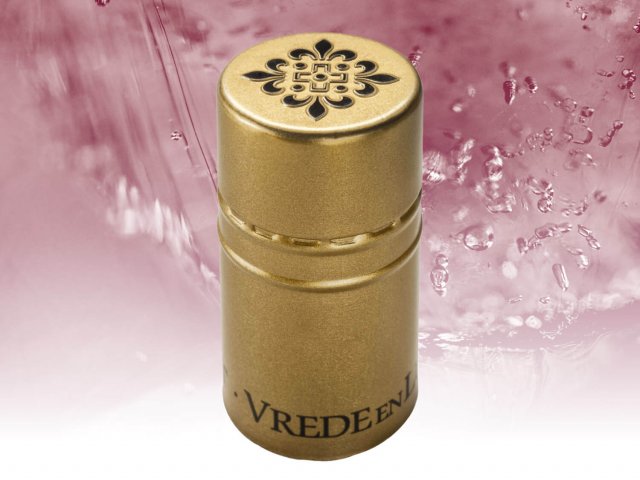 Savin Premium®
The patented technology of SAVIN Premium® reflects the spirit of the brand and offers a high-quality sleek appearance, more printing area to stand out from the crowd.
Image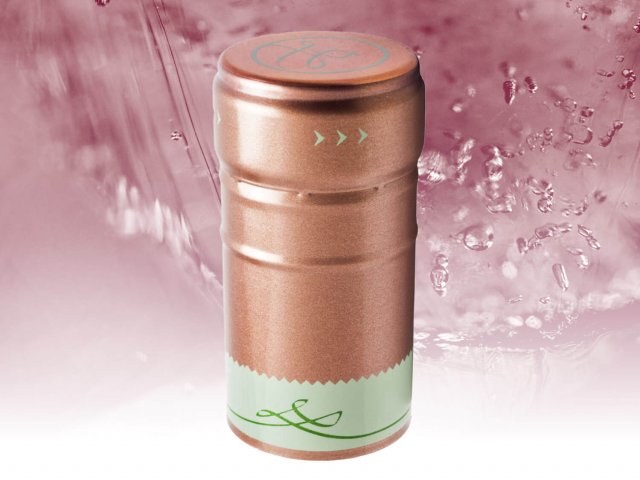 Wak®
It combines the traditional shape of the wine bottle with the unique technology of the aluminium screw cap. Its large uninterrupted surface lends itself particularly to side decorations.
We shape dreams for a premium experience
In our production plants we produce closures in an infinite range of colours and decorations, adopting the most advanced printing techniques (off-set, screen printing, digital) with side and top customization, to meet the most complex needs of our customers.
Our liners: it's all about performance
With our range of liners we are able to satisfy the needs of all wines, developing solutions able to respond to the different rates of oxygen permeability and thus guarantee the best evolution of bottled wine.
Our liners guarantee:
Image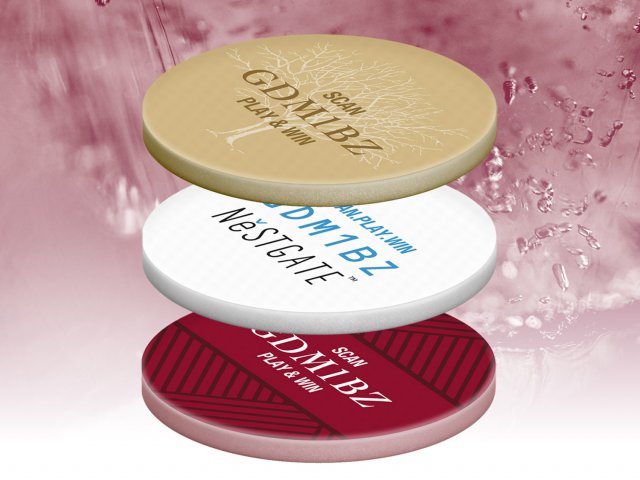 CUSTOMIZABLE
Unique liners, with the possibility of printing images, QR and alphanumeric codes
Image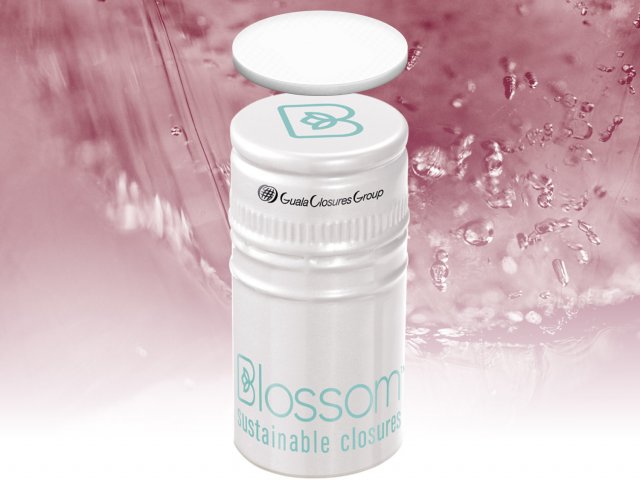 SUSTAINABLE
Liners also produced with materials from renewable sources
Wine closures and sustainability
We produce closures that offer innovation, protection, safety while keeping clear sight on the environment.
Aluminium is not only a completely recyclable material and actually recovered in most recycling streams, but thanks to our strategy of reaching Science Based Targets we will systematically reduce its carbon footprint through a ten-year plan.
Image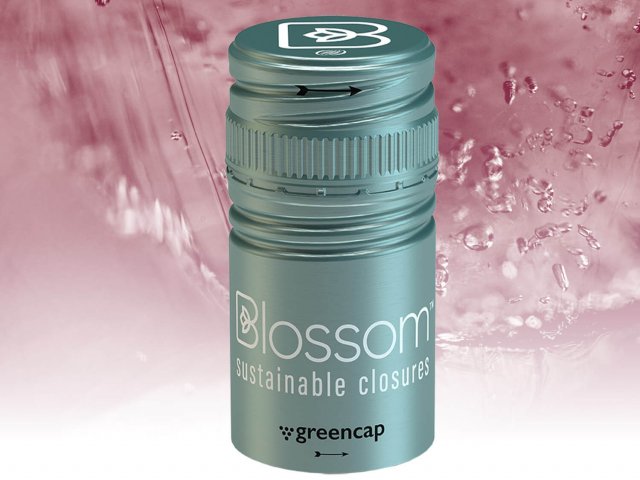 Greencap®
Aluminium screw cap for wine, which allows you to recycle the entire closure by easily removing and separating the aluminium from the glass after use
Image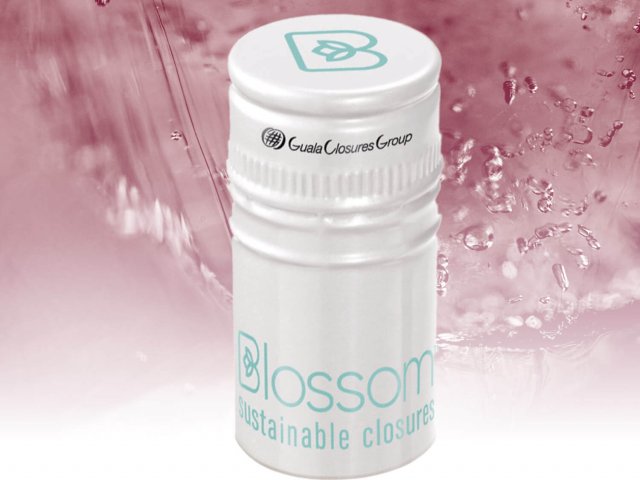 Divinum® Blossom®
Aluminium wine closure with liner made from renewable materials
Image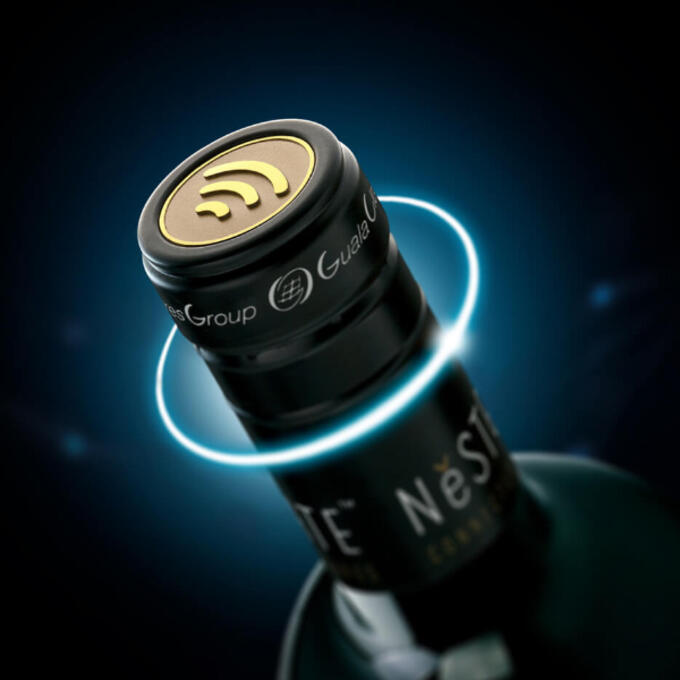 Connectivity
We have developed the first aluminium wine screw cap with integrated NFC (Near Field Communication), allowing us to start a direct relationship with consumers. This has the dual advantage for owners of being able to acquire marketing data and logistical traceability, for consumers it allows them to obtain the certification of the bottle's authenticity. Our range of connected closures is also equipped with QR code technologies, able to convert each bottle into a digital contact point, thanks to the simple scanning of the code with a smartphone camera.